Don't let your deck be left out in the cold this year. With winter here, your decking area can provide a great space to enjoy the wonderful, refreshing outdoors and the beautiful night sky.
Also, depending on what tier you're in, you can make it a cosy Covid free meeting space for your family/friends to gather. Spacing out furniture and keeping some sanitiser to hand, you can create a socially distanced safe haven in your garden!
Continue to make use of your outdoor decking this winter with our top five tips:
1.  Let there be light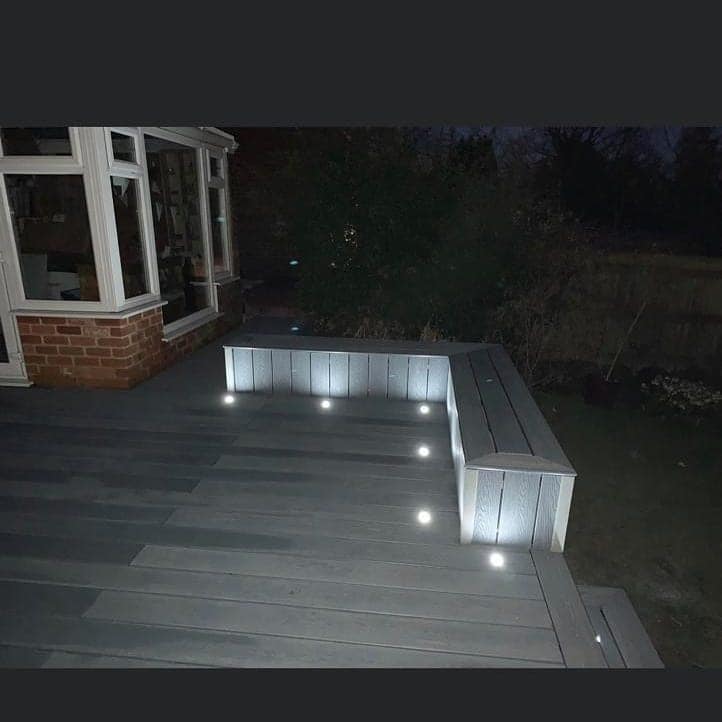 Atmospheric outdoor deck lighting is a must now that the clocks have gone back. Nothing beats relaxing in the garden at night, with your hands wrapped round a warm mug and some ambient lighting to set the mood.
It is also good to see a strong contrast between light and dark areas to highlight certain features in your garden.
Low-level lighting on the underside of seating areas or under railings on decking can add great ambience whilst protecting them from the elements.
Alternatively, save energy and money on the electricity bill by installing some solar deck lights. Solar lighting is extremely useful for your garden as they don't need to be plugged in. So there's no need for extension cables or wires that may stick out and make your garden look untidy.
LED garden lights can also help elevate your decking area allowing enjoyment from dusk till dawn. Energy efficient, and easy to install, LED lighting has a long lifespan and wont be affected by the cold weather.
Candles, lanterns and tea lights are a subtle way of adding low-level light and are a great way to set the mood. They add a touch of cosiness to your decking and may help create a bit of warmth. Altogether, a great way to achieve instant results without the need for an electrician.
2.  Keep it cosy, add a heat source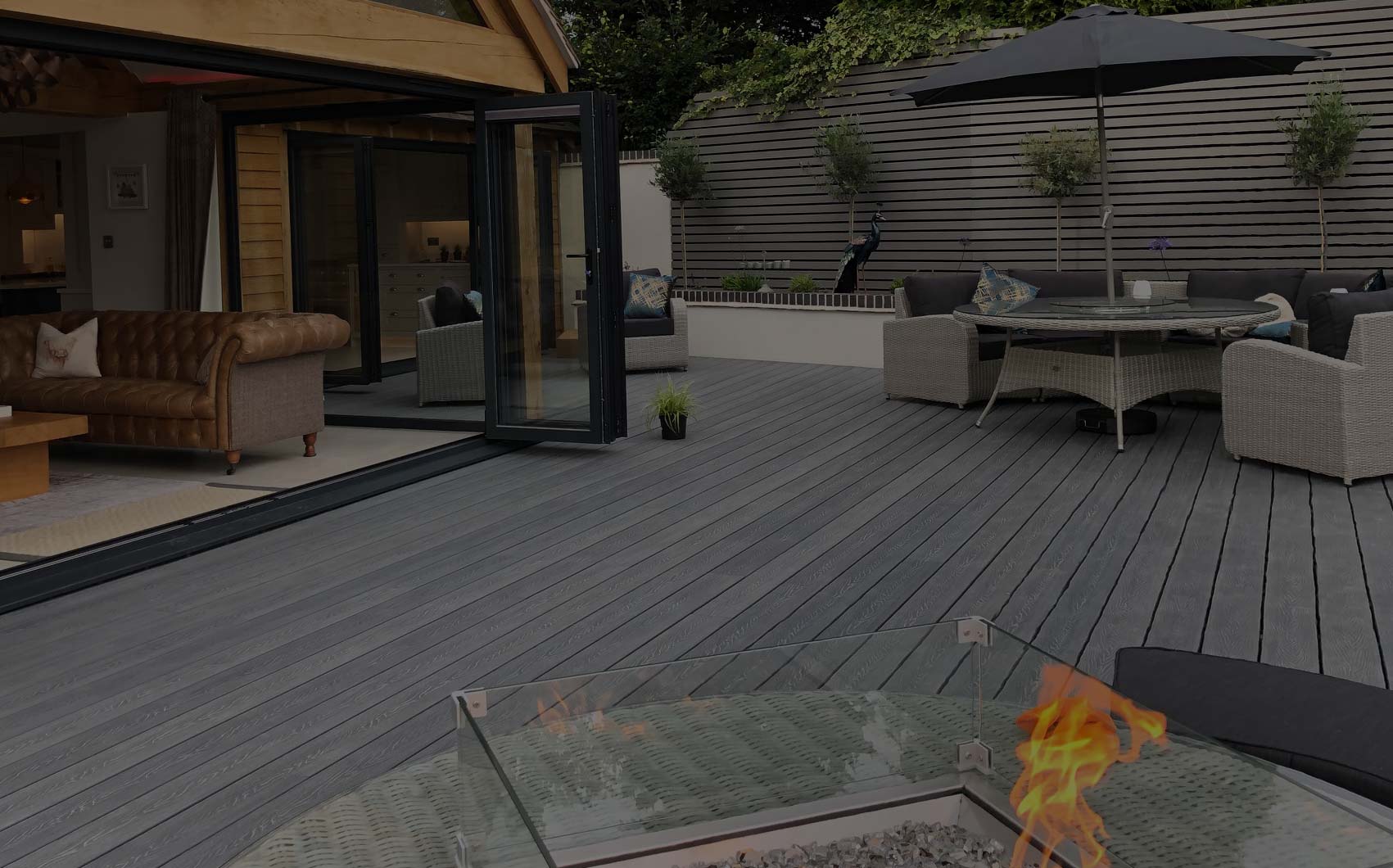 For most of us lucky enough to have an outdoor space, our gardens were a lockdown lifesaver all summer! A much needed escape from the stuffy 'home office' and a safe place to gather during lockdown on those lovely balmy evenings.
Now the temperatures are taking a dip, consider investing in a patio heater, chimenea, or fire pit to heat up the space. Make sure to do your research first to weigh up the pros and cons before rushing into what can be an expensive purchase.
Electrical patio heaters are cheaper to run and can be wall mounted, saving you all important space and you'll get instant heat as soon as you plug it in.
Gas heaters are great for large areas and easy to set up. They're not as eco-friendly as other options, keeping stocked up on gas can be costly and it takes a while to heat up.
Fire pits and chimeneas provide instant heat and are great for creating a cosy alfresco ambiance. Some can even double up as a traditional charcoal BBQ, allowing you to heat up and eat up at the same time.
Remember, think safety first before you set your deck alight! It is vital to raise any fire source up above your deck to prevent it from overheating.
3.  Shelter from the elements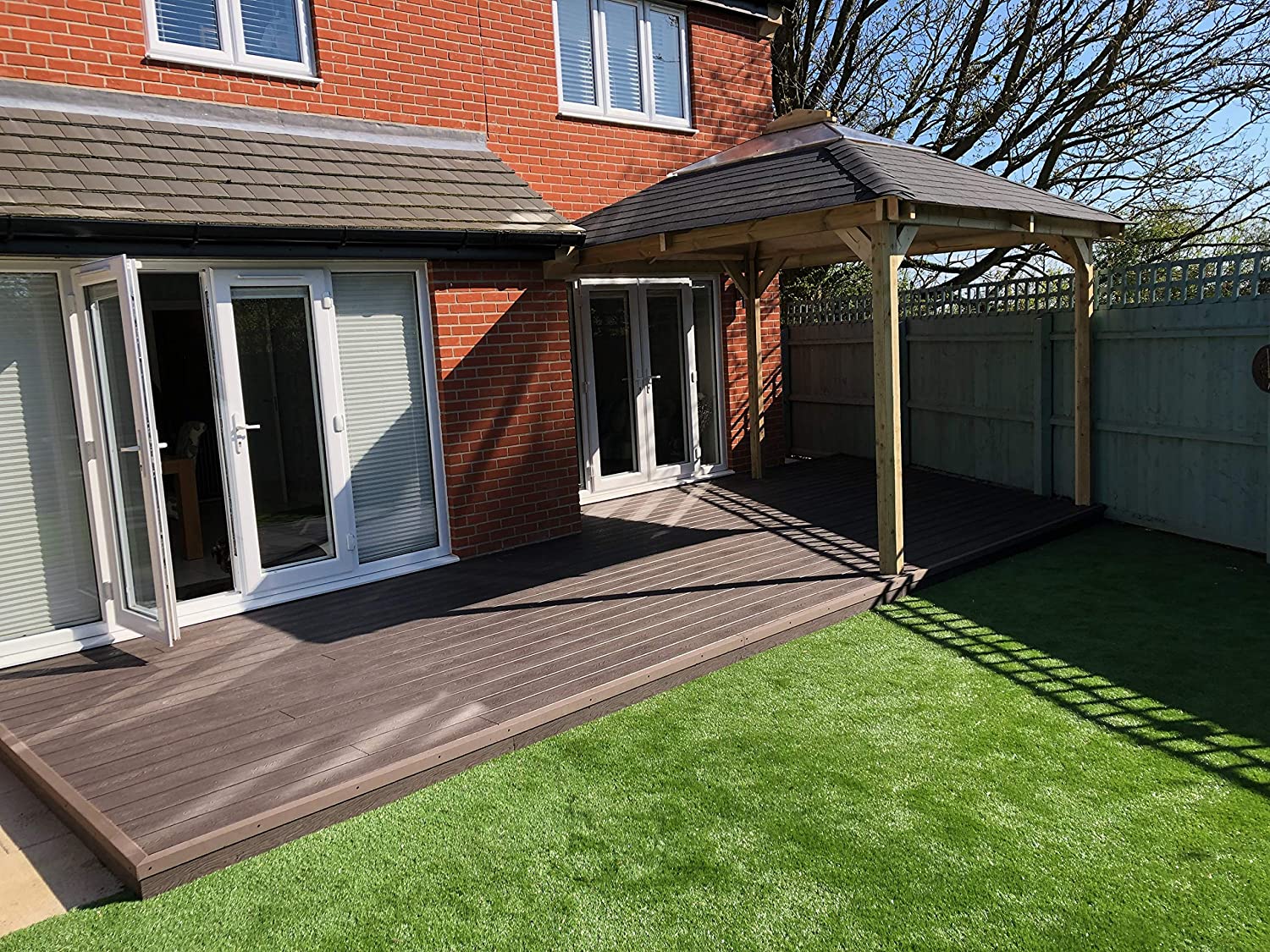 It's no good providing heat without shelter when your decked area is located in one of the wettest winter climates in the world!
Why not install an awning or pagoda shelter to save you from the rain, snow and windy elements this winter – don't forget to bolt the frame to the decking first. If your decked area borders your outside wall, and budget is not an issue, you could also consider having a professionally installed retractable awning fixed to the side of your house.
If you have a heat source from a patio heater or fire pit, the shelter will also keep you toastier for longer by trapping in the heat.
4.  Wine and dine alfresco style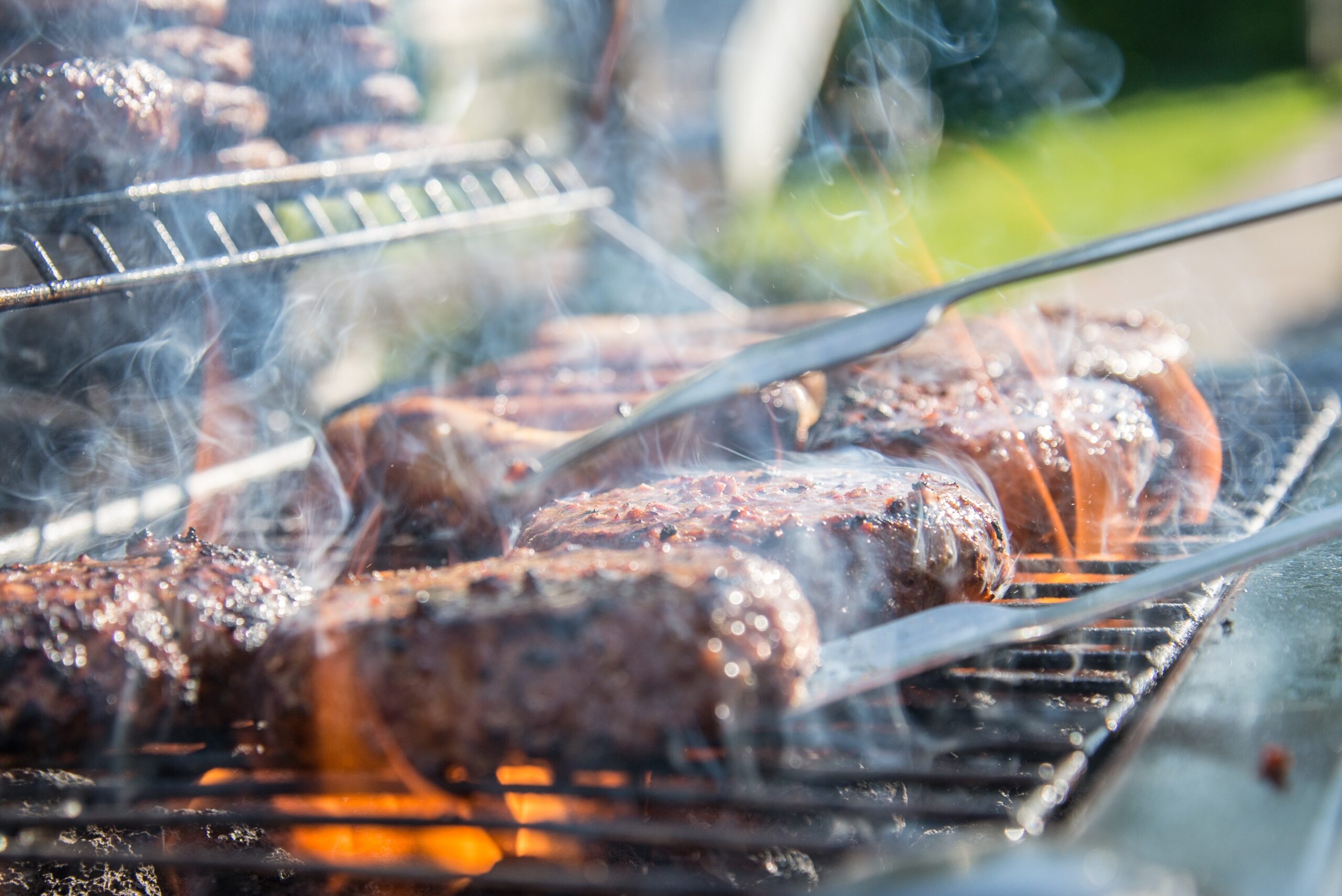 Once you have sorted out your shelter, why not turn your decking into the perfect casual dining party venue that your friends and family will not want to miss this winter by adding a new barbecue.
If you missed the boat this summer on the outdoor cooking scene, now is a great time to invest in a BBQ to spice up your burgers and warm your buns at the same time!
Want to go one step further? Why not install a clay or gas pizza oven. As with the fire pits you still need to protect your decking first from the heat source, but the ability to cook your own artisan pizzas outdoors in winter could be the perfect alternative to going out-out this winter.
Make sure your deck is kitted out with garden furniture that will see you through the colder months. Rattan furniture in a cosy corner or dining set can be a great addition to your outdoor space. It can be left outside all year round, but just remember to bring in your cushions to avoid water damage from the unforgiving British weather.
5.  Splash out on a hot tub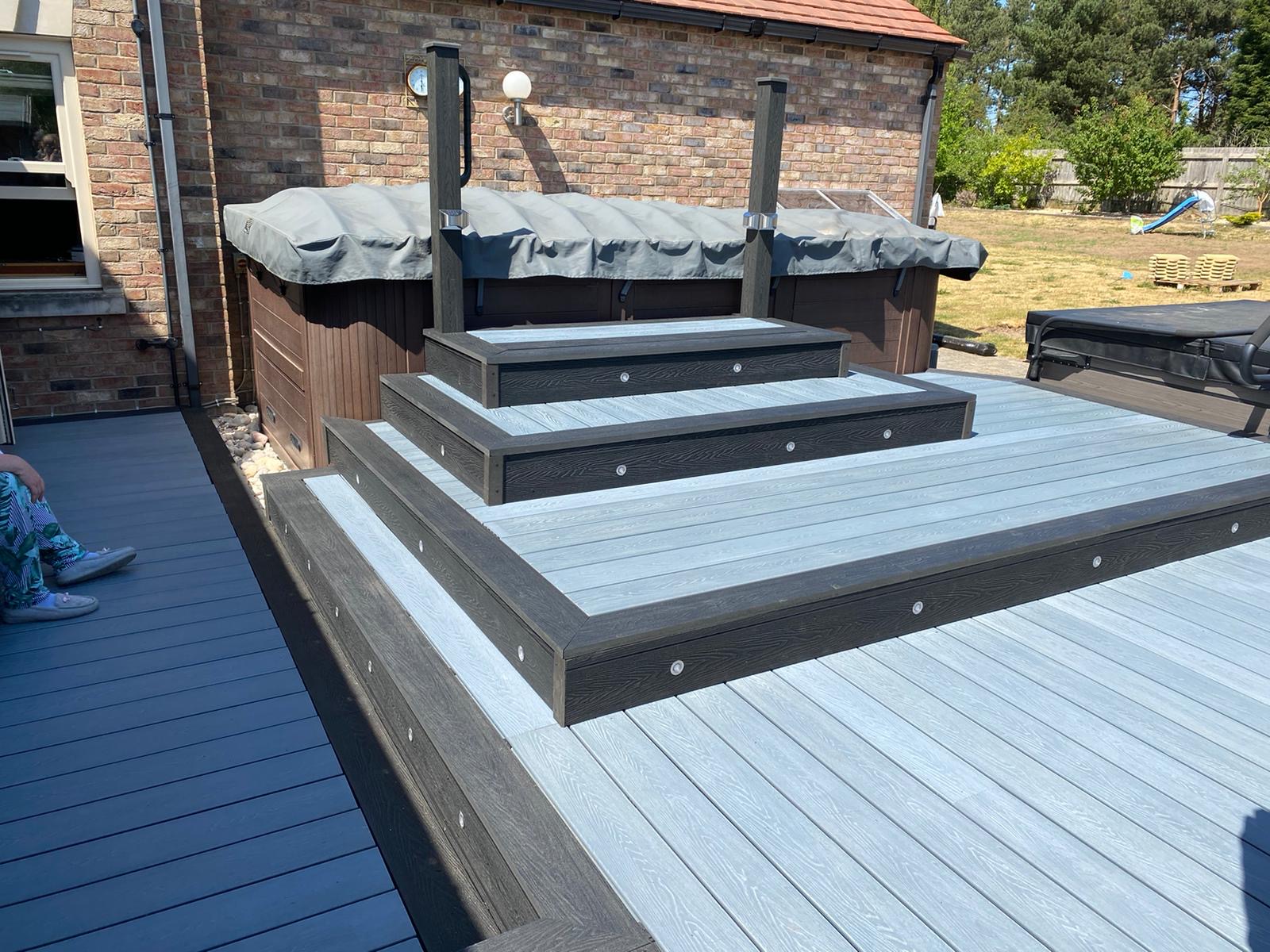 Staycations are going to be the way forward, so why not got all out and create the perfect little getaway in the privacy of your own back garden.
An outdoor hot tub is the perfect addition to make the winter months even more bearable – it doesn't matter how cold it is on your decking when you are soaking in luxuriously warm bubbles.
Any deck can be adapted to host a new tub if you have a flat solid surface, although it is easier to install one onto a new deck than an old one.
If you have the space, there are plenty of options to turn your deck into the luxury venue to soak away the stresses of the cold winter days. Just consider the location for your tub with regards exposure to the elements – wind, sun, shade, and of course unless your garden is private, consider the location to avoid being overlooked by nosy neighbours.
As you can see, there are lots of ways you can make your deck more inviting this winter. Just make sure you pay it a little more attention and look after your decking to make sure it can be enjoyed all year round.