Finch composite decking want you to enjoy your garden all year round. As the seasons change, we can find ways to make the most of our home both inside and out.
As a UK resident, we all know that changeable weather is just part of living here. We're a small island so our weather can vary from one day to the next, in fact, we can see sunshine, showers, wind and fluctuating temperatures all in a day!
But we don't let our ever changing climate get us down do we! So why not make your garden a haven for all seasons and even the most changeable day?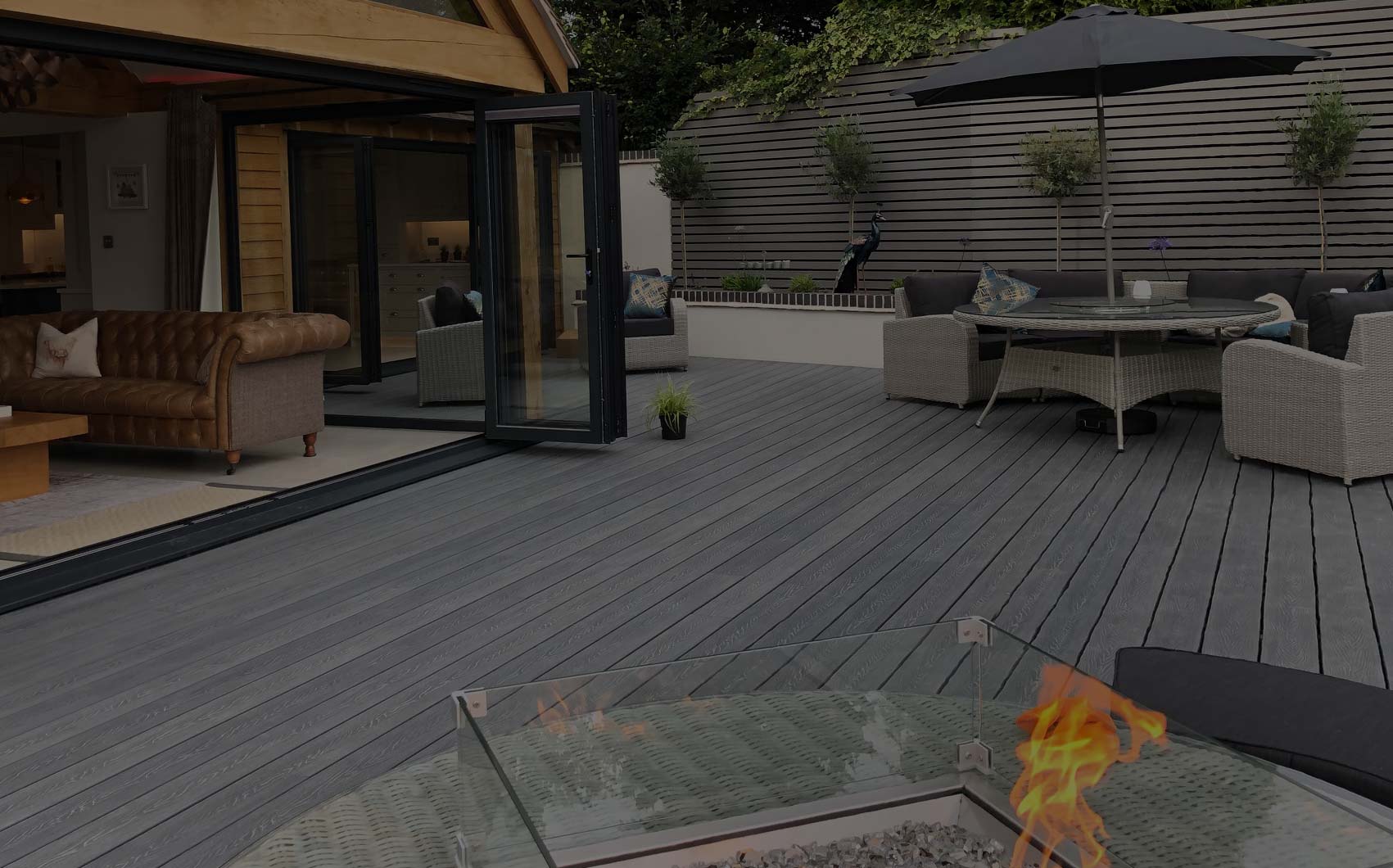 The first place to start is by creating spaces in your garden for plants, lawn, composting and of course for you to relax and enjoy it. We are lucky to get enough rainfall to keep our lawns lush and green and our plants watered most of the time and a cleverly designed garden can be the perfect escape after work or at the weekend.
Create the perfect garden space with composite decking
To create the perfect relaxing area, composite decking is an ideal option. Anyone who currently has timber decking will know that it can get slippery and moss starts to take hold, not to mention rot setting in. With composite decking, you get the look of timber but with lots of extra benefits.
For example, did you know that Finch composite decking is made from recycled plastic which would otherwise be in our landfill sites? It's such an innovative invention and a great investment as it does not rot or become slippery when wet. It requires no maintenance at all other than a quick clean from time to time. No more painting or staining every year and a great base for your perfect all-year-round escape!
If you would like to see the quality of our composite decking for yourself, why not order a free Finch Composite Decking sample box.