A GUIDE FROM FINCH COMPOSITE DECKING
Modern composite decking has come a long way from garden paving, patios and rockery of the typical British garden.  Advancements in production, colour options, safety and other materials have made composite decking spaces to be enjoyed all year round.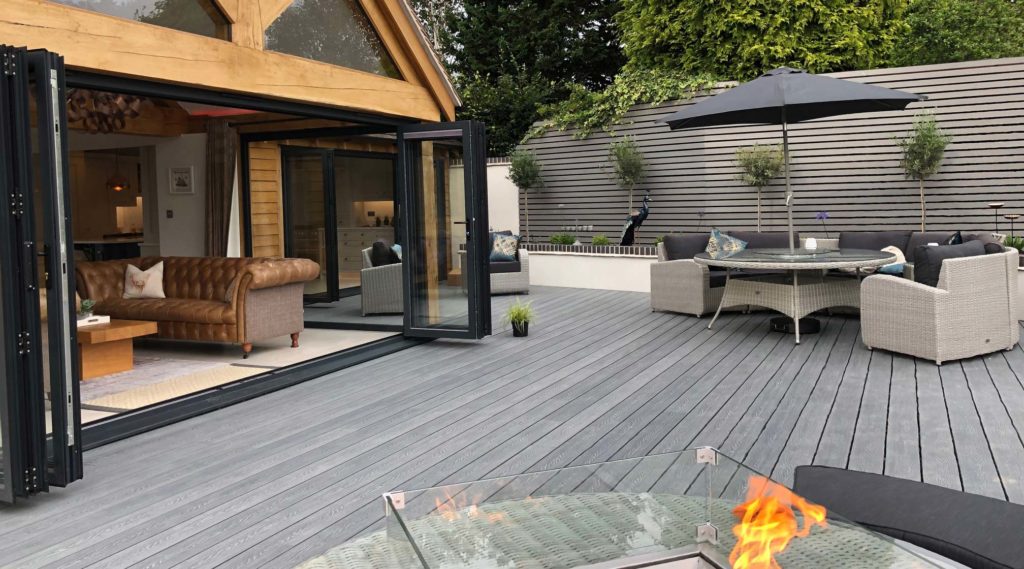 Whether looking for somewhere to enjoy the sights and sounds of the garden, or a refuge to bask in the few hours of rare but stunning winter sunshine a composite decking area can be the perfect space to unwind and relax.
One of the most obvious ways to keep your composite decking area usable all year round is down to keeping it warm during winter months and comfortable in the summer.
With such a vast range of outdoor heating options, from Chimenea's to Firepits and gas heaters, it's becoming increasingly fashionable to enjoy the outdoors in the colder months of the year.
Recreate the Log Cabin & Glamping vibe in your garden!
Canopies, Pergolas and other outdoor covers, you can create a sanctuary whatever the weather! They're an ideal way to shade you from the scorching sun (if we are so lucky!) or protect you from the elements during rain, wind or snow.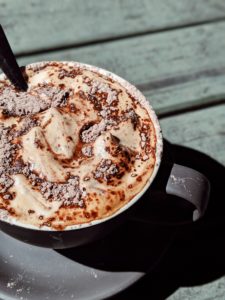 Another development that has improved dramatically over the past few years is hard-wearing, comfortable, stylish and practical garden furniture.
Whether you would like a huge comfy sofa to cosy-up on with a hot chocolate while toasting marshmallows on your firepit or ultra modern individual chairs for a little me-time, investing in the right outdoor furniture can make a huge difference to the enjoyment of your garden.
You can even decorate with pretty lanterns, fairy lights, outdoor rugs and cushions to really make the space your own. What better way to while-away the hours with a friend or enjoy some precious family time.